Why Hire Us?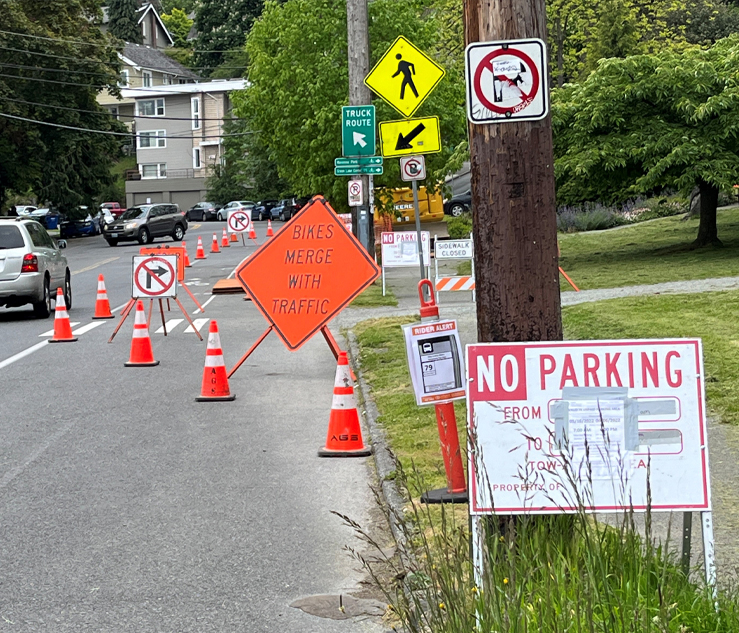 Benefits of Hiring a Full-Service Traffic Control Company
As the 2021 construction season ramps up, many Prime Contractors are confronted with a critical decision regarding "Is it better to utilize my company's in-house flagging/traffic control talent or hire a full-service traffic control services company like Advanced Government Services (AGS)?"
If you are like most Prime Contractors in the Pacific Northwest, you are juggling many project commitments, you are confronted with labor shortages, you are concerned about meeting project deadlines, and coming in under budget.  While traffic control is typically the last thing most Prime Contractors think about in planning the execution of a project, the traffic control function is a critical component for the successful completion of a project on time and for maintaining the highest levels of safety throughout the duration of the project.
Since 2003, AGS has delivered superior full-service traffic control services and road safety equipment for the simplest to most complex, high visibility traffic control projects ranging from residential flagging to more complex projects such as Stormwater/Sewer, Bridge, Arterial, and highway projects involving multiple crews and TMAs.  What are the benefits of using a professional, certified full-service traffic control company, like AGS, in your next project?
Key Benefits:
One Stop-Shop: AGS can create your Traffic Control Plans (TCPs), provide all necessary trained traffic control labor and equipment (anything from signs to PCMS and Arrow Boards to TMAs, etc.), from pre-project launch through completion of the project.  AGS Traffic Control Supervisors and Project Managers partner with Prime Contractors to determine the most cost-efficient and safest way of managing the execution of projects.
Risk Minimizer: AGS employees work year-round on all types of traffic control projects, under various working conditions, etc.  Our field crew is experienced, seasoned and well trained. This is their livelihood, not a side job to fill in for gaps in other work.

Types of Risk

Safety, Safety, Safety: AGS protects the Prime's employees, AGS field crew, other subcontractors, and general public.  Our most important job is making sure everyone gets home safely.
Project Completion date: Prime Contractors still maintain control of the overall project, including ultimate Traffic Control Management responsibility, but you can place your trust in AGS to execute on the traffic control portion of the project.
WSDOT, ODOT, and Project Owner documentation requirements:  Timely completion of documentation and project reports such as filing of Intents and Affidavits, Certified Payrolls, traffic control reports, invoicing, etc.

Improved Project Management and Efficiency:  Using an experienced full-service traffic control company allows Prime Contractors to devote more time and focus on overall project management and allows you to use your own company resources in higher value types of work on the project or on other projects.
Collaborative Partner:  Experienced, full-service traffic control companies can provide valuable collaboration to Prime Contractors regarding traffic control safety best practices.
Finally, AGS can offer one more IMPORTANT BENEFIT by enabling you, Prime Contractors to meet your DBE Condition of Award (COA) goals on federally funded projects set by WSDOT, ODOT, and other agencies by utilizing AGS to fulfill your project's traffic control needs!
To learn more about what a full-service traffic control company, like AGS, can do for you, take a look at our company website at https://www.advancedgovernmentservices.com/our-work/ or give us a call to discuss your project needs at 253-531-9782, Ext. 1.