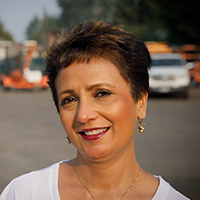 Certifications: UDBE, DBE, MWBE, SBE. Arti is a results-oriented entrepreneur with over 25 years of documented successes in leadership, strategic initiatives and business development. One of Arti's greatest assets is her ability to effectively communicate across departments and organizations, ensuring that everyone is focused on the right goals. Arti thrives on creating long term relationships and will always go the extra mile to ensure customer delight.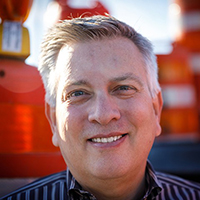 Doug came to AGS with more than 20 years of domestic and international experience at large corporations and private entrepreneurial ventures. Over his career, he's overseen almost every aspect of business, including marketing, planning, financial analysis, contract negotiations, customer service and operations. Doug has studied, worked and traveled in over 45 countries and has proficiency in Spanish, French, and Japanese.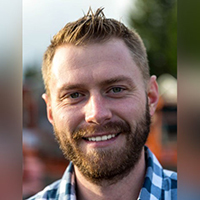 Bryan is an Arizona native and graduate from Arizona State University. His background is in logistics and fleet management working for one of the largest rental car providers in the world. He handles all scheduling, logistics and fleet management needs for AGS. On his spare time he enjoys running, cooking and traveling.
Payden comes to AGS with a 4 year degree in Accounting and Business Management. With his educational background and work experience from various fields, he provides major support across all departments. In his free time Payden enjoys bowling and watching/playing sports.
Joshua is a US Army veteran with more than 10 years of experience in project management in both military and civilian operations. He's a Lean Six Sigma Green Belt, a proud graduate of Oregon State University Business School, and he's currently working on his MBA at St. Martins University. At AGS, Joshua uses his project management expertise to make sure every job is bid efficiently and accurately. He and his family live in Spanaway, Washington.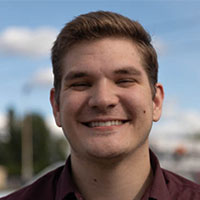 Erik is a recent graduate from Washington State University with a degree in both Accounting and Management Information Systems. He brings support to the accounting department through his certifications in both QuickBooks and Microsoft Office products. In his free time, he enjoys reading, dog-sitting and playing sports with friends.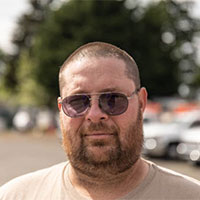 Sean is a U.S. Army Veteran with more than 15 years inventory management, stock control, and project management experience both military and civilian. He is also an A.S.E Master Mechanic over 30 years of practical hands-on knowledge of diagnostic and repair of cars and trucks. Sean brings to AGS his ability to organize and track inventory. He also maintains the maintenance of the AGS truck fleet. He lives in Olympia with his wife. He will be graduating Purdue University Global in October 2020 with a BS in Business Administration Project Management.