Traffic control planning is more complex than just utilizing flaggers. We design smart, easy-to-understand plans that lead to safe, efficient, and smart work zones. From highways to bridges to arterials and other roadways, we develop custom traffic control plans centered on safety, project needs, and traffic flow.
REQUEST A TRAFFIC CONTROL PLAN
Safety
Safety is paramount to any project – safety for workers, contractors, and motorists.  Our traffic plan development team is highly experienced in developing comprehensive traffic plans for a wide range of projects.
In any traffic development plan, we are particularly focused on all aspects of safety – from determining the flaggers and traffic control signage and other matters needed, to the placement of the same, to accounting for measures such as slowing down traffic and construction zone speeds. We can also incorporate smart technology to enhance detection and automation, creating a more easily managed and efficient work zone.
We fully appreciate that safety is critical to our clients.  Our role is to help clients succeed with their safety objectives through designing safe traffic plans.
Project Needs
Best practices for traffic control are also focused on allowing construction to take place in an optimal manner without making safety compromises.  We design traffic plans around the needs of our contractor clients to get the job done in a safe and effective manner.
Traffic Flow
Effective traffic flow in construction zones is critical.  We are adept at using best practices for traffic flow to minimize bottlenecks and to account for safety.  We appreciate that the reputations of our clients involve not only successful project completion and safety, but also being able to reduce the inconvenience to motorists. We carry smart technology that assists with automated queue warning systems, keeping road users better informed.
Examples of Various Traffic Control Plans
Bridge
By necessity, bridge traffic control plans must be tailored to handle traffic through narrow spaces as bridges are being constructed or renovated.  Two-way traffic management is particularly critical, as unlike other most other roadway construction there is no opportunity to route traffic to the side of the road.
We have long designed bridge traffic control plans, such as this: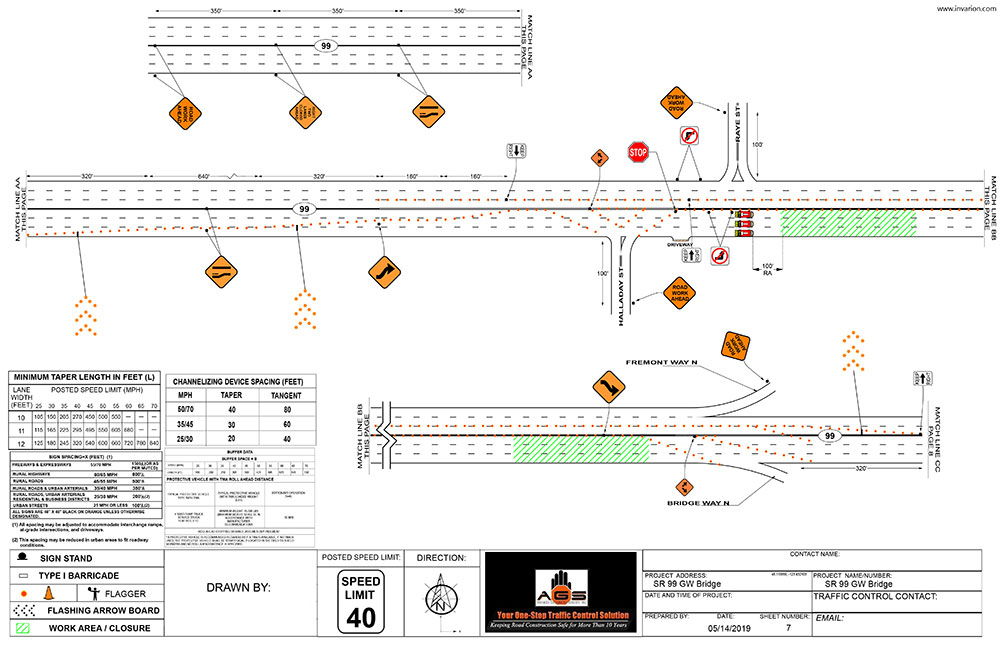 Highway
Highway traffic management is particularly critical given the high relative speeds at which traffic flows.  Highway traffic management thus must focus on developing comprehensive plans that allow traffic to safely decelerate from high speeds to low speeds without posing undue risks of accidents. Plans must also carefully focus on worker safety.
We have long specialized in developing and implementing highway traffic control plans.  For more information about how we can help your highway project, we invite you to call us or to click the button below to contact us for a quote. In the interim, the following are examples of our work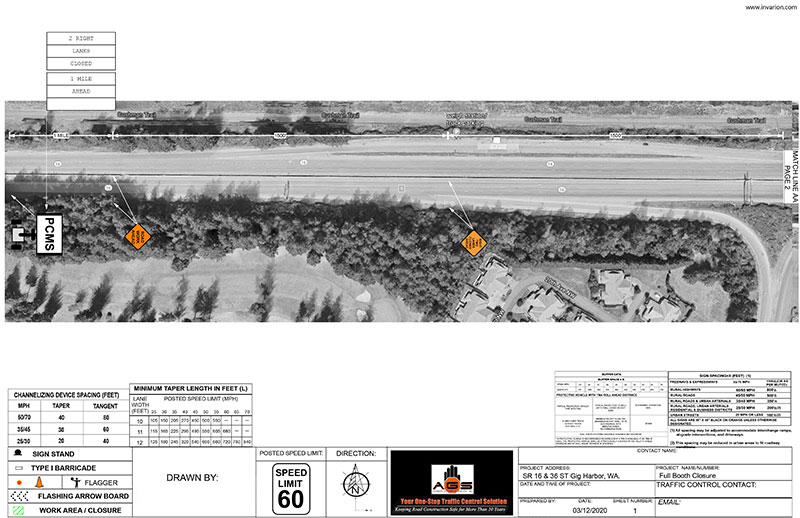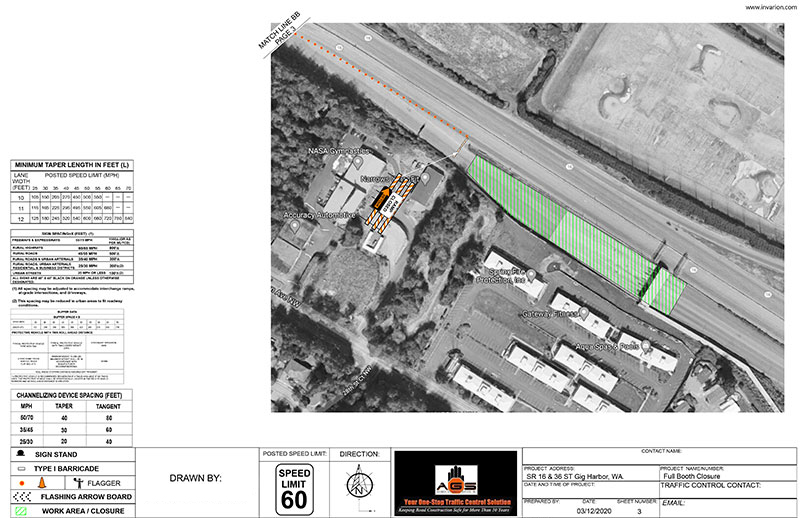 Arterial
The goal of an Arterial Management Program is to advance the use of objectives and performance-based approaches to traffic signal management, to improve design, operations and maintenance practices, resulting in increased safety, mobility and efficiency for all users.[1] At AGS, we are highly experienced at all aspects of arterial traffic control plan design.
If you are in need of an arterial traffic control plan, we invite you to call or contact us.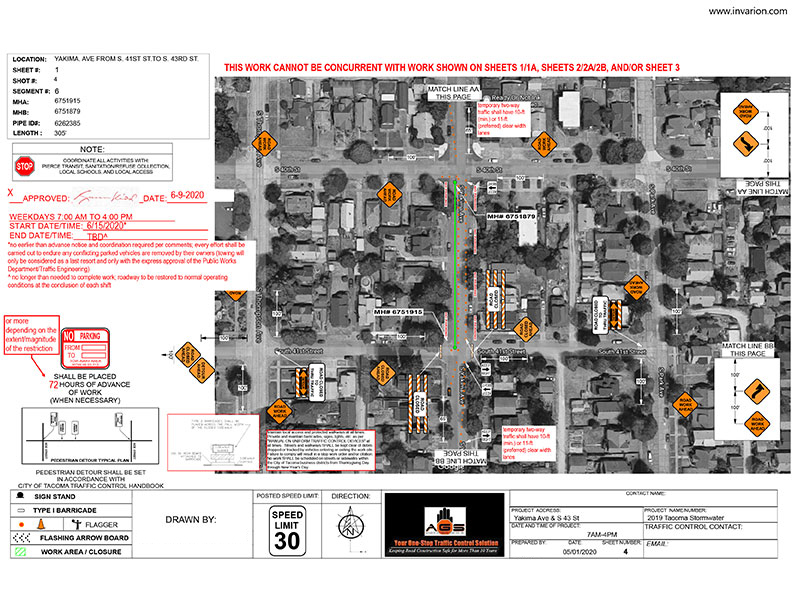 [1] https://ops.fhwa.dot.gov/arterial_mgmt/index.htm