From high tech to traffic control – Q&A With AGS President Arti O'Brien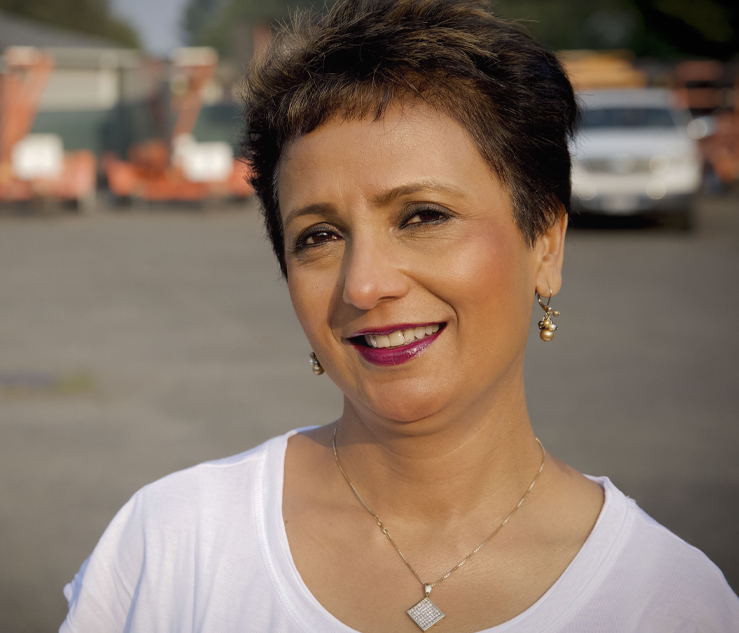 Arti O'Brien is the owner and president of Advanced Government Services, Inc. (AGS), based in Tacoma. Founded in 2003, AGS provides traffic control and road safety services. Prior to acquiring AGS in early 2017, she had a 30-plus year career in the tech industry – holding positions with Motorola and HTC. Arti felt the pull of entrepreneurship and decided to jump across industries to bring her decades of business development experience to AGS.
We recently caught up with Arti to see how she's been doing, hear about her unique career path and the value of ABC of Western Washington (ABCWW).
How did you decide to make such a unique career change – from high tech to traffic control construction? 
I always had a dream of being an entrepreneur and owning my own business. I felt that entrepreneurial pull especially in the years before I bought AGS. I wanted to help people, mentor them and coach them, because I personally didn't have mentors early in my career. I wanted a way to give people a second chance in their careers. I had been very blessed in my career and thought it was time I give back in this way – this let me fulfill my dream on multiple levels. I went looking for a business that was already established but had a lot of opportunity to grow. I wasn't looking at any specific industry, but my husband and I end up in the construction industry with a traffic control company.
How has AGS evolved since you've come on board?
The original founder had done a fantastic job growing the company, taking it from nothing to something. They hit a point where they began to struggle with growth and I thought I could bring my experience to the table and take it to the next level. When I bought the company everything was analog, despite doing significant business. The first thing I did was create a whole digital footprint for everything we do. We invested a lot in buying new trucks and refreshing our infrastructure. What made this possible was having the right people in place, people of the right caliber, education and experience. None of us came to this company with a construction background, but they all had the necessary entrepreneurial startup mentality.
Another change is that we recently went from non-union to union shop. AGS was always a non-union shop until December 2019. This was a strategic business decision because, we were missing out on too many business opportunities by not unionizing. When I first took over, the union came after me hard when they saw the growth and movement happening with AGS. It was a battle I had to fight and I kept them at bay. We received a lot of support from ABCWW with this issue and they helped us navigate it. The union back then was coming after me and after my employees, trying to convert them – that didn't work, they weren't able to get enough people to join voluntarily. But last year, we decided we need to do this on our own terms and started negotiating internally. It was a strategic decision based on increasing the opportunities for business. When I brought the decision to my employees, I explained why we were doing it: this would open doors for us and give us more opportunities for projects. They embraced it.