It's a Woman's World — Arti O'Brien is recognized by South Sound Business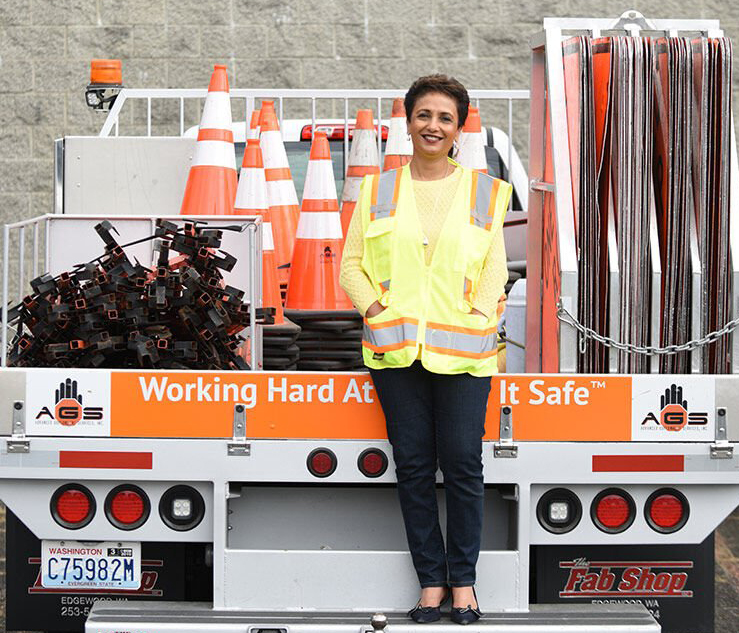 Two years ago, Arti O'Brien was more than 30 years into a high-tech career in the cellular phone industry. She was making good money at the top of her game at HTC, but she said she just didn't have "that fire in (her) belly" anymore.
O'Brien could have taken her retirement account and moved to some remote locale with her husband. Instead, she opted to fulfill a lifelong dream: She wanted to own a business.
"This thing had just been in my head: becoming an entrepreneur," she said. "I didn't want to finish my career with that 'What if? What if?' I had to go and fulfill my ultimate goal and dream."
During the intervening months, O'Brien purchased Advanced Government Services (AGS) — a company that was founded in 2003, is headquartered in Tacoma, and provides traffic control and road safety services on roadway construction projects — and took over day-to-day operations. — Joanna Kresge, Southsound Business Magazine.